Chamber Events
"Belonging to the Madisonville-Hopkins County Chamber of Commerce helps bring awareness to our programs, which enables us in turn to help children find a place to belong."

-- Sandra Aiken, Executive Director, Big Brothers Big Sisters of Hopkins County
Our Mission
To promote business and commerce for the Hopkins County, Kentucky area through leadership in
economic, governmental, social and educational development.
Working for your business
The Madisonville-Hopkins County Chamber of Commerce promotes location, retention, and expansion of retail, commercial, and industrial investment in Madisonville and Hopkins County, Kentucky. We work with our members--from small businesses to global industries--and local, state, and federal government to ensure a strong economy and positive quality of life for our residents.
Our area offers excellent employment opportunities, a reasonable cost of living, competitive educational opportunities, exceptional health care, and a sophisticated performing arts center; additionally, our location along the Interstate 69 corridor and at the intersection of two Kentucky parkways allows for convenient access to regional urban centers of the Southeast and Midwest, including Louisville, Lexington, Nashville, St. Louis and Evansville.
Renewing Members
YOU BELONG with us!
For less than what you'd spend on one small print ad, you can enjoy the benefits of Chamber membership all year long!
Networking opportunities
Sponsorship opportunities
Promotional opportunities
Educational opportunities
And more!
Call for more information. 821-3435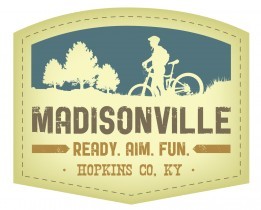 What's happening in Hopkins County?
Looking for places to eat, stay, shop, or play while visiting Hopkins County? Check out the Hopkins County Tourism web site for a current calendar of events, restaurant listings, local arts programs and activities, and more.